Free Guide: All About Conversational Sales Enablement
Learn what Conversational Sales Enablement is all about, and key tactics for success, in this simple one-pager
Yes, send me the free download!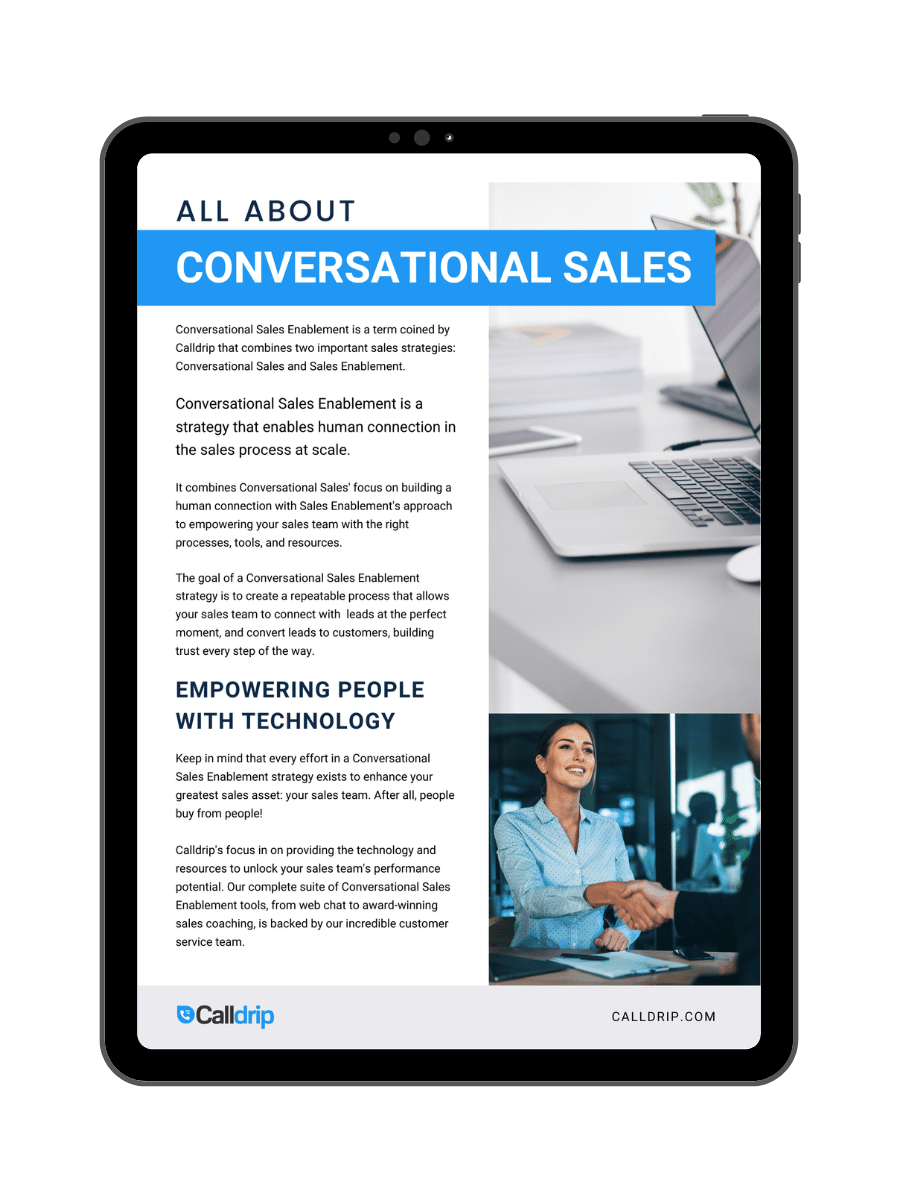 Download this freebie to learn...
Get this simple, shareable download to learn more about Conversational Sales and why it matters for your business. You'll learn:
Ways Conversational Sales Enablement helps maximize your greatest asset.
Technology and tactics essential for success with this strategy.
The 4 key pillars of Conversational Sales Enablement.

American companies spend billions on advertising.

If you are investing in generating leads, you need to prioritize closing them, too.