Convert More Leads with Rapid Lead Response - Call &Text
Reserve a spot to learn how and get lunch on us!
Pre-schedule a quick demo and we'll give you a $15 gift card to grab lunch on us and get access to our EXCLUSIVE NADA DISCOUNT.
Every Calldrip subscription includes…
Rapid lead response so you can immediately call and text your prospects.
Customizable website chat widget that converts website visitors into leads.
Text enabled Call Tracking, we can even add text capability to your existing land line.
Automated receptionist included in our call tracking to save thousands on your phone system.
Automatic Google My Business review capture from both phone and text conversations.
Personalized coaching tools to constantly improve sales process performance.
... all in one place.

See for yourself at NADA Booth 5157W!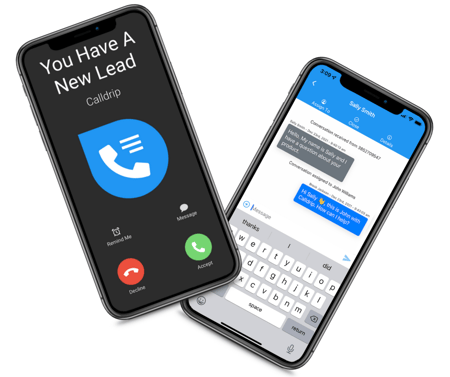 Thousands of dealerships use Calldrip for automating rapid lead response, tracking calls, and coaching their sales teams.