Free eBook: How to Improve Your Lead Response Time
Speed is king! In this free download, you'll learn 7 simple steps for rapid lead response, so you can connect with prospects and win more sales - before your competitors.
Yes, send me the free eBook!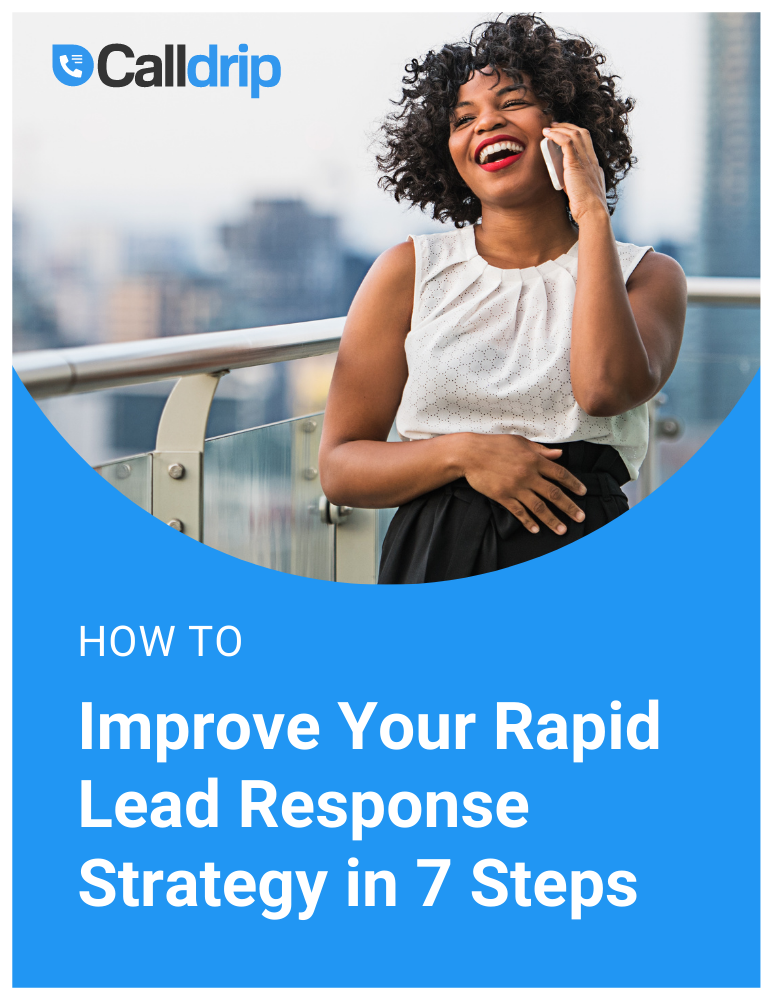 Download this freebie to learn...
This free eBook helps performance-driven salespeople uplevel their efforts. You'll gain:
How to optimize your rapid lead response efforts in 7 simple steps.
How to build a lead funnel that provides transparency, accountability, and results!
Key data points to get buy-in and ensure alignment.
You're 100x more likely to actually connect with a lead if you call them in 5 minutes versus in 30.

Get this free eBook to start improving your lead response time today!