Free Follow-Up Sales Call Script
What You'll Get:
Tips for

Getting the Info You Need While Building Trust

A Custom Call Script You Can Use to Train Your Sales Team on How to Field Inbound Calls

Best Practice Tips, Based on Thousands of Calls!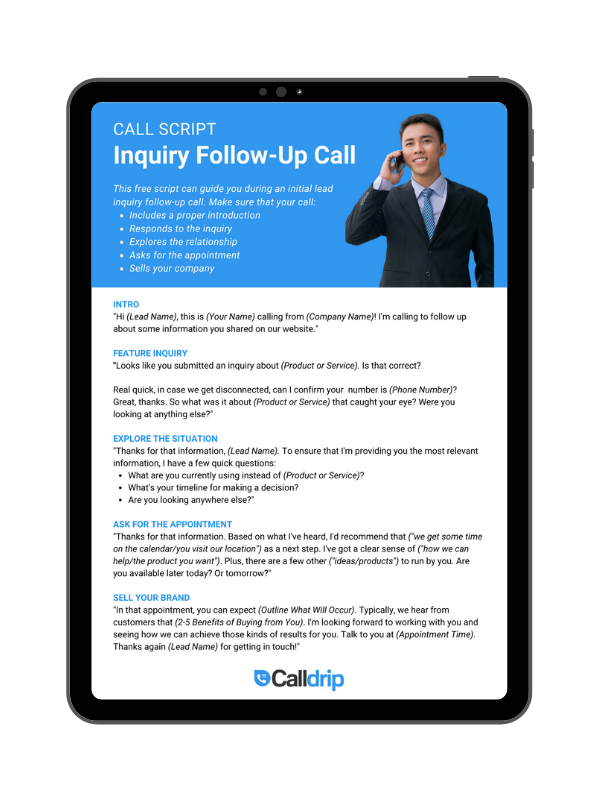 When your prospects submit an inquiry - either via phone or web - it's important to follow up quickly. Having a great first follow-up call shows prospects you value their business, and creates a strong foundation for the sales relationship.
Get the free Follow Up Sales Call Script here today!