FREE WHITE PAPER
Why Conversational Sales is the Best Strategy for 2022
What You'll Learn:
What "Conversational Sales" means.
How it helps you build stronger and longer-lasting relationships with customers
3 pillars of Conversational Sales you need to know
3 benefits of Conversational Sales for today's sales and marketing team
How Conversational Sales aligns with your current marketing and sales strategy
How to incorporate Conversational Sales into your current sales process
Free White Paper: "State of Rapid Lead Response in 2021"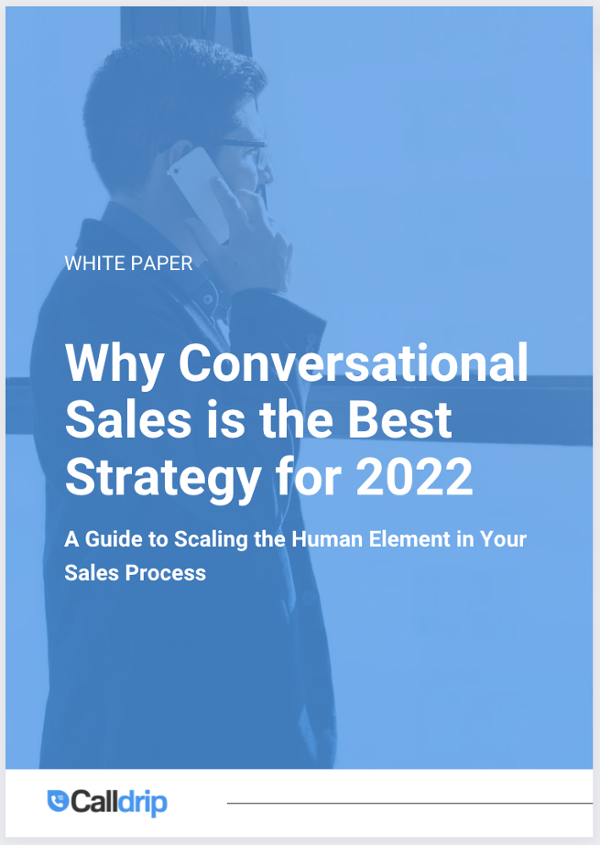 Why Conversational Sales Matters:
"The biggest contributor to a sale is

whether your prospect likes and trusts your sales people

, and the feeling they get during the process. The human element is the bow-tie on everything you're doing in marketing, customer success, and product

."
Get the free White Paper here today!