Free White Paper: The Importance of Rapid Lead Response in 2021
What You'll Learn:
The Cost of Slow Lead Response

The Optimal Way to Respond: Call or Text?
How to Implement Rapid Lead Response
Techniques to help you speed up your lead response.
Free White Paper: "State of Rapid Lead Response in 2021"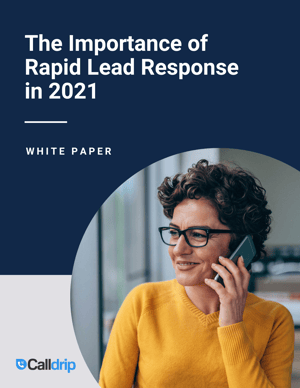 Why Rapid Lead Response Matters:
"The odds of qualifying a lead are

21 times higher

if you call within 5 minutes of the lead's inquiry. The opportunity to qualify a lead drops dramatically after five minutes.

If you wait one hour, the odds that you'll ever qualify that lead are negligible."
Get the free White Paper here today!