Free Voicemail Call Script
What You'll Get:
Tips for Leaving an Excellent Voicemail Every Time

A Completely Customizable Call Script You Can Use

Best Practice Tips, Based on Thousands of Calls!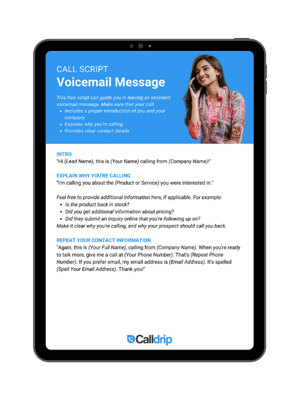 A high-quality voicemail creates a positive brand experience for the prospect, and encourages them to continue to work with you and your company!
Get the free Call Script here today!